November is Pancreatic Cancer Awareness Month
Pancreatic Cancer Awareness Month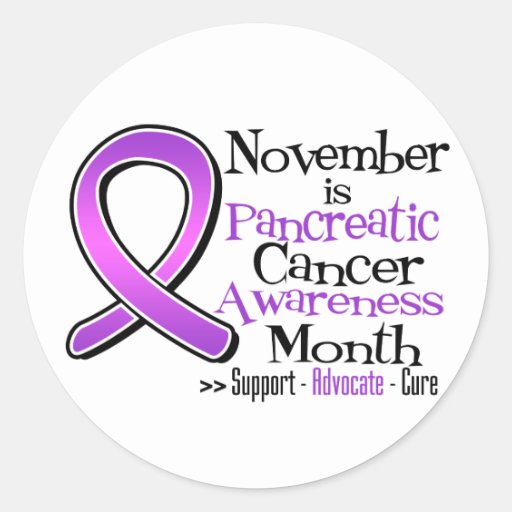 What is Pancreatic Cancer?
Pancreatic cancer is when malignant cells form in the pancreas. The pancreas is a 6 inch long gland that is located behind the stomach but in front of the spine. It produces digests enzymes that break down the food we consume and hormones that control blood sugar levels. The pancreas also helps the body store and use energy that we get from the food we consume. Pancreatic cancer is one of the most deadly types of cancer because it is usually diagnosed at a late stage. It is the fourth leading cause of death in America.
What are Pancreatic Cancer Risk Factors?
Increased age (over 60 years)
Genetics
African Americans
Tobacco usage
Obesity
Inactivity
Diabetes
Pancreatitis
Fatty diet
Pancreatic cysts
What are Pancreatic Cancer Symptoms?
There are usually no symptoms during the early stages of pancreatic cancer. Most of the symptoms are very common and could be caused by a number of other reasons. The most common symptoms are persistent abdominal pain, unexplained and significant weight loss, and an immense amount of upper back pain. Some other symptoms may include loss of appetite, change of bowel movements, pain while eating, or nausea and vomiting.
How is Pancreatic Cancer Diagnosed?
Blood tests
Biopsy for pancreatic cancer
Laparoscopy
CT scan
Ultrasound scan
Endoscopic ultrasound
Pulmonary function test
MRI scan
Exercise tolerance test
How is Pancreatic Cancer Treated?
Pancreatic cancer can be treated with one or a combination of treatments. These treatments include surgery, radiotherapy, chemotherapy, clinical trials, and pancreatic enzyme replacement treatment for symptom control. Work with your doctor to figure out what the best plan of action for treating your cancer.
**It is best to see your primary care physician regularly in order to diagnose and treat pancreatic cancer early! Please call 773-702-0660 to make an appointment at Friend Family Health Center.**